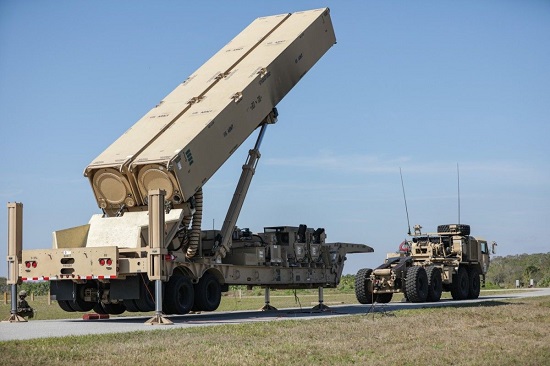 US Army announced additional delays to its DARK EAGLE hypersonic program
20/11/2023 | Fabio Di Felice
The cancellation of another critical flight test of the system which was slated at Cape Canaveral Space Force Station in Florida late last month, has provoked additional delays in the program, as anticipated by Assistant Secretary of the Army for Acquisition, Logistics and Technology, Doug Bush, during an interview with the national media.
Noting the words of the Assistant Secretary, it's unlikely that the Army will achieve its goal of fielding its first set of DARK EAGLE hypersonic missiles by the end of this calendar year. Despite being classified, talking about the test, Bush added that a problem was detected before the launch, preventing the planned execution of it.
Officially, the US Army and US Navy are still running a root-cause analysis, and identifying what exactly the problem was, in order to get back to testing. The incident was just the latest in a series of hiccups associated with testing the system. Another flight test scheduled for September was postponed due to a weapons-related issue.
The DARK EAGLE, previously known as Long-Range Hypersonic Weapon (LRHW) is a prototype surface-to-surface, long-range hypersonic weapon system composed of one launcher and 2 missiles with canisters.The missile is composed of the Common Hypersonic Glide Body (C-HGB - made by the weapon's warhead, guidance system, cabling, and thermal protection shields) and a two-stage rocket booster developed by the US Navy. It can fly faster than Mach 5 and can quickly maneuver, making it difficult to detect and intercept.
As already reported by RID, and in accordance with the capability acquisition roadmap, the US Army was supposed to officially introduce into service, in the strategic fires battalion of the service's 1st Multi-Domain Task Force, no later than the end of the year. However, due to the acquisition standard rule to successfully complete 3 flight tests before going into service, the entry in-service date will now be postponed in 2024.
Follow us on Telegram.