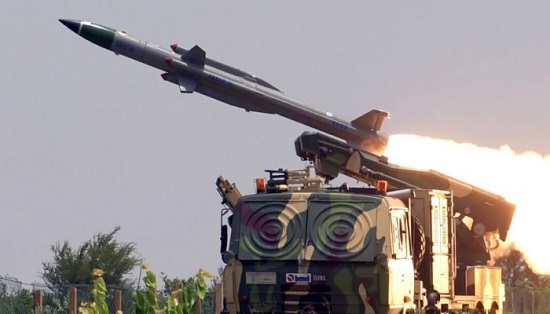 The new Indian Long Range Surface-to-Air Missile program
16/11/2023 | Fabio Di Felice
According to the Indian media, the Government of New Delhi has initiated a program to develop an indigenous Long-Range Surface-to-Air Missile (LRSAM) system for the Indian Air Force (IAF) to strengthen its air defense capabilities.
As announced by an official of India's state-owned Defense Research and Development Organization (DRDO), the LRSAM program has received the official name of 'Project KUSHA' and it is in the initial phase of design. The Ministry of Defense personnel has instead declared that the program is at an advanced stage, and it is expected to be taken up for clearance soon. Designed and developed by the DRDO, the three-layered system is envisaged to detect and neutralize aerial threats such as stealth fighters, aircraft, ballistic and cruise missiles, precision-guided munitions, and unmanned aerial vehicles (UAVs) to ranges up to 400 km. The expectations are high with the system being comparable to the Russian S-400 TRIUMF, recently inducted in the IAF, which remains the Chinese spearhead along the Line of Actual Control (LAC) with India, along with their indigenous air defense systems.
According to the national media, the ambitious program is valued at over USD2.5 billion, it aims to be operationally deployable with the IAF by 2028–29, and it will place India in an elite group of nations with indigenous capabilities to engage and neutralize enemy assets from considerable distances. In the meantime, the DRDO has recently developed the medium-range surface-to-air missile (MRSAM), a domestic variant of the Israeli-developed Barak-8 SAM system, in collaboration with Israel Aerospace Industries (IAI), Rafael Advanced Defense Systems, and local private and public sector companies. The MRSAM is expected to intercept multiple targets at ranges up to 70 km and has already been inducted with the Indian Army, Air Force, and Navy. India's progress in developing the three-layered LRSAM system showcases a significant stride towards self-reliance in the defense sector, further enhancing its capabilities to counter potential threats from enemy aircraft and missiles at extended ranges.
Follow us on Telegram.