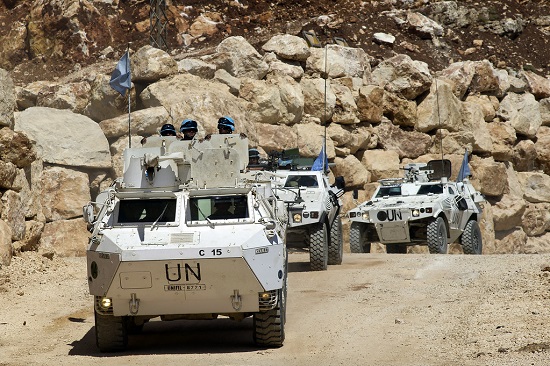 France will provide armored vehicles to Lebanon
14/11/2023 | Fabio Di Felice
French Defense Minister, Sebastien Lecornu, announced that France will send dozens of armored vehicles to the Lebanese Army in order to support its patrol missions in the country.
It will also be effective in allowing the service to work in a better way with the UN peacekeeping force. The Defense Minister specified that it would be the provision of transport of troops protected by armor, and other military equipment, which are crucial to maintain vital national army and patrol capabilities.
France's move is a significant effort to enhance the already strong relationship with Beirut, and also a tentative to defuse tensions between Israel and Hezbollah. Paris already confirmed that this support will be a long-term one, "whatever the current difficulties," and will also include providing medicines and setting up a joint program to purchase medical supplies at reasonable prices for the Lebanese Army in the future. In accordance with some additional comments provided by Minister Lecornu, France is also in discussions with Egypt to establish a ground military medical center, which would include surgical capabilities for seriously injured people of the neighboring Gaza Strip.
Still unknown at this stage, are the type and numbers of the vehicles which will be provided to the Lebanese Army and if those will be donated or sold at a reasonable price. The vehicles that will be sent to Lebanon would likely be the VAB, Véhicule de l'Avant Blindé, a 4x4 Armored Personnel Carrier (APC) that has been in service since 1976; it is unlikely that the French Defense Force may renounce to some of their new generation 4x4 SERVAL armored vehicles or the heavier AMX-10Ps. The VAB base model is the 4x4 VTT armored personnel carrier, which carries an infantry squad of 8-10 fully-equipped troops in the relatively spacious armored hull. Vehicle armor protects the crew and dismounts from 7.62 mm rounds, artillery shell splinters, and anti-personnel mines. Most VAB carry at least a 7.62 mm machine gun, but can also carry 12.7 mm heavy machine guns and up to 20 mm cannons.
In 2018, France was the seventh-largest supplier of Lebanon with 3.38% of the market share, behind China, Greece, Italy, USA, Germany and Turkey. Today, more than 700 French soldiers are part of the UN Interim Force in Lebanon (UNIFIL) established in 1978 following violence on the Israel-Lebanon border and reinforced after the 2006 Hezbollah-Israel war.
Follow us on Telegram.