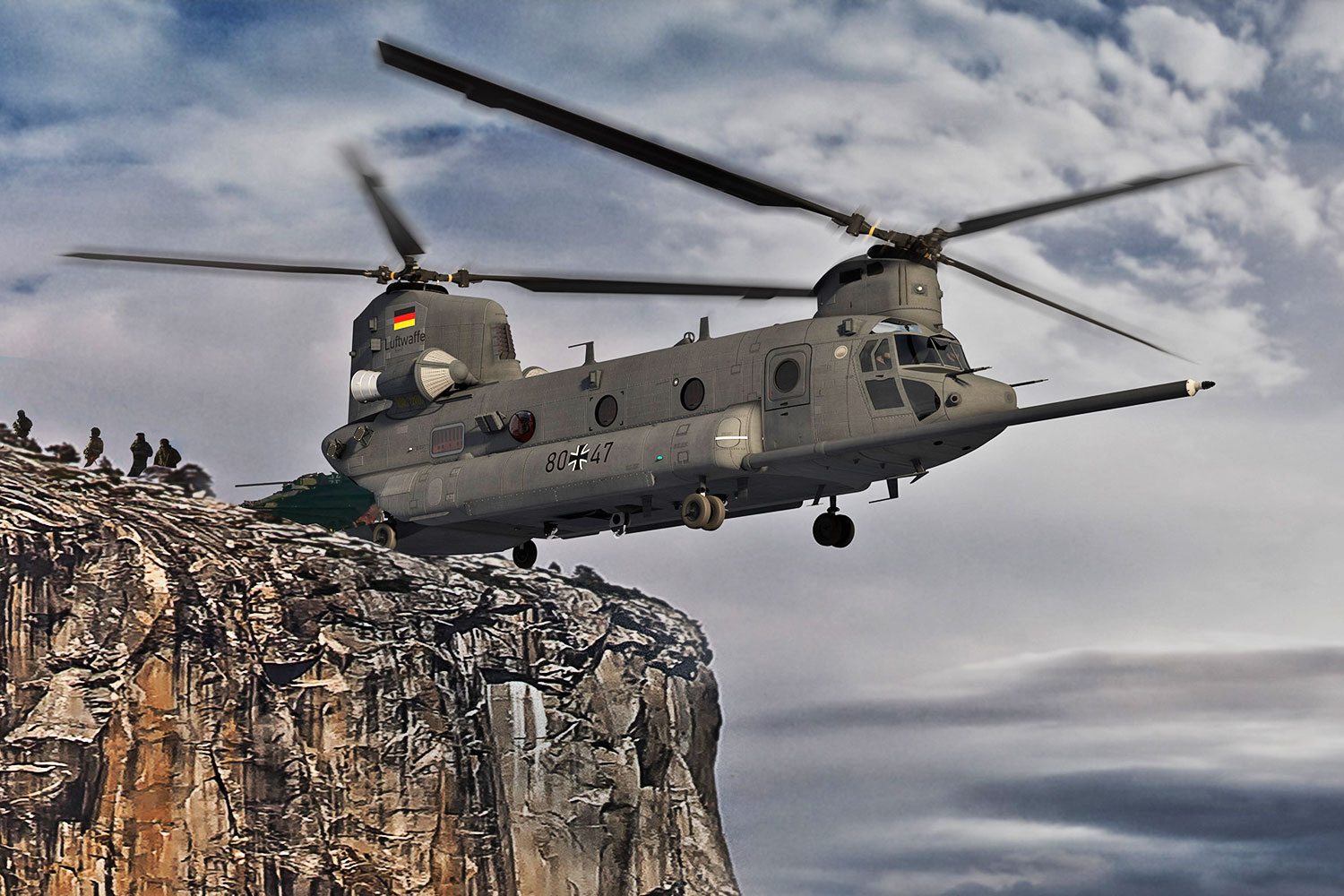 US approves CHINOOK sale to Germany
18/05/2023 | Fabio Di Felice
The US State Department approved a possible Foreign Military Sale (FMS) to the Government of Germany of CH-47F Chinook Helicopters, and related equipment for an estimated cost of $8.5 billion.
In accordance with the State Department announcement, the proposed sale will improve Germany's heavy lift capability, substituting the aged Lockheed Martin-Sikorsky's CH-53G KING STALLION, in order to enhance the capability of its homeland defense, strengthen the partnership with the US and deter regional threats. The CHINOOK was the winner of the STH (Schwerer Transporthubschrauber or Heavy Transport Helicopter) program, beating the upgraded version of the KING STALLION proposed by Lockheed Martin. German Minister of Defence reported that the final decision was made considering that Boeing's helicopter was the most affordable, proven, and NATO-interoperable heavy-lift helicopter on the market.
The Government of Germany has requested to buy 60 CH-47F Block II Cargo Helicopters with customer-unique modifications. The package includes 140 T-55-GA-714A engines (120 installed, 20 spares), 72 AN/AAR-57 Common Missile Warning Systems (CMWS) (60 installed, 12 spares), 284 AN/ARC-231A Communications Security (COMSEC) radios (240 installed, 44 spares), and other equipment up to skis and life rafts. The deal can be considered "full-optional" and also includes important services: Repair and Return (R&R), technical assistance, airworthiness assistance, transportation of aircraft, training, flight training and maintenance trainers, and other related elements of logistics and program support.
The US already delivered CH-47F Chinook helicopters to the Royal Australian AFB, Saudi Arabia, UAE, Canada, UK, and Boeing upgraded the CH-47F Chinook helicopters for the Royal Netherlands Air Force. With the last deal, Boeing is projected to be the second largest shareholder in Europe, with a 14.5% market share. Germany, the UK, and France are the major contributors to Boeing's success thanks to their procurement of CH-47F CHINOOK, CH-47(ER), and AH-64E APACHE. The German CH-47F first deliveries are expected to be made in 2026, with deliveries estimated to end by 2036.
Follow us on Telegram.