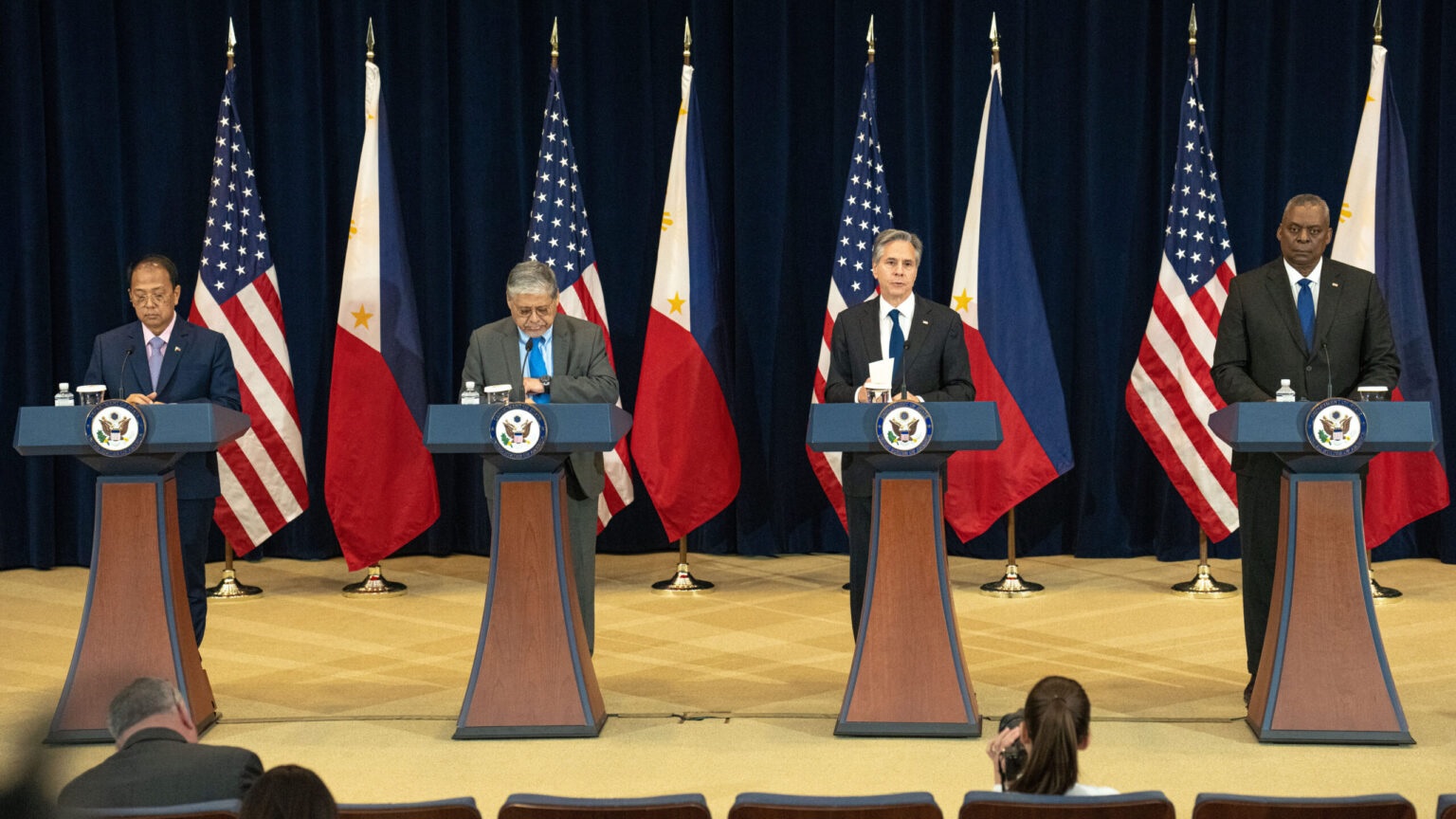 Philippine future acquisition roadmap
04/05/2023 | Fabio Di Felice
The US and Philippine military leaders discussed a security-sector assistance roadmap to support the delivery of priority defense platforms over the next 5 to 10 years, to the Philippine Armed Force (PAF), focused on radar, unmanned aerial systems, military transport, and fighter aircraft, and coastal and air defense systems.
The announcement was released after the third US-Philippine Ministerial Dialogue, in Washington DC, which saw a meeting between US Secretary of State Antony Blinken and Defense Secretary Lloyd Austin and their Philippine counterparts, Secretary of Foreign Affairs Manalo and Philippines Secretary of National Defense Galvez.
Starting with the small multi-role fighter program, it was announced, though not funded, by the previous Philippine Government of Rodrigo Duterte, with 2 competitors, the Saab JAS-39 GRIPEN C/Ds and the Lockheed Martin F-16 VIPER. Noting the outcomes of the last Ministerial Dialogue, the approval of the FMS for selling 12 VIPERs to Manila should be released soon. The PAF's primary fighter today is the FA-50 light-attack jet from Korea.
The Philippine government ordered also 32 BLACKHAWK helicopters in February 2022 and regarding the announced military transport request, as many as 5 new C-130J transport aircraft in 2021. In recent years, the US Air Force has transferred C-130Hs to the PAF for filling the gap. In the last weeks, Manila has also announced the acquisition of the Airbus C295 to enhance the Air Force's Medium Tactical Airlift Requirement.
During the meeting the 2 delegations talked about another important topic, the Enhanced Defense Cooperation Agreement (EDCA), including the stand-up of 4 new sites in the Philippines. The EDCA is a standing agreement that gives the US access to Philippine bases for joint training, and pre-positioning of equipment and allows it to build facilities such as runways, fuel storage, and military housing. The 3 of the 4 new sites are oriented toward Taiwan, while the 4th one is near the Spratly Islands in the South China Sea.
Washington meeting coincided with the annual bilateral BALIKATAN exercise between the 2 countries, this year's edition was the largest ever held, with 17,600 troops, including 12,000 from the US. During the meeting, the 2 countries' leaders also underlined that the 1951 Mutual Defense Treaty "extends to US and Philippine armed forces, aircraft, and public vessels, including those of their respective Coast Guards, anywhere in the South China Sea," - a clear message to China.
Follow us on Telegram.