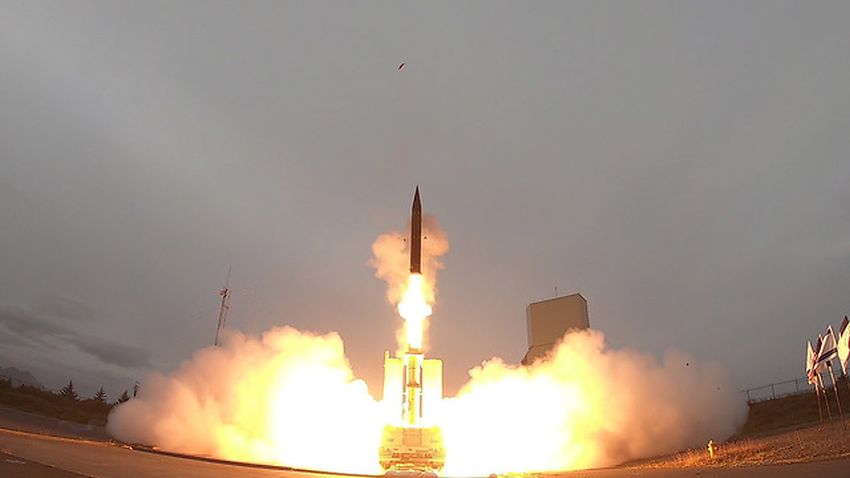 Germany and Israel agreed on ARROW 3 procurement
02/05/2023 | Fabio Di Felice
The Israeli Defense Ministry, Yoav Gallant, announced that the governments of Germany and Israel, with the involvement of Israel Aerospace Industries (IAI), have launched discussions regarding the drafting of an agreement for the procurement of the ARROW 3 air defence system. The announcement followed the visit of an Israeli delegation in Germany led by Moshe Patel, the Director of the Israel Missile Defense Organization.
An export deal between the 2 countries would require, in any case, the US approval, noting that the ARROW system was jointly developed by the Israel Missile Defense Organization, part of the Defense Ministry's Directorate for Defense Research and Development, and the US Missile Defense Agency. Boaz Levy, CEO of the Israel Aerospace Industries, the prime contractor of the system, underlying the central role of the system in Israel's multi-tier air defense array, valued the close agreement as a significant opportunity to further deepen the security ties between the 2 countries. Since 2015, the ARROW 3 is responsible for intercepting and countering exo-atmospheric ballistic missiles, and upper-tier of the Israel's multilayered air defense architecture, integrated with the other combat-proven systems: the IRON DOME and the DAVID'S SLING. The last one was sold to Finland just some weeks ago.
The agreement between Berlin and Jerusalem is the result of a long study conducted by the German Air Force which has acknowledged the system as the best response to counter possible reinvigorate surface-to-surface threats such as the Russian ISKANDER missile. Thanks to its range and the capability to be fully integrated with multiple sensors, the system is able to take out any projectiles and their nuclear, biological, chemical, or conventional warheads closer to their launch sites, reducing the risk for its own population.
Future European acquisitions of Israeli air defence systems may be announced soon considering the combat efficiency shown and that many countries of the "old continent" have developed Israeli radars made by Elta company, a subsidiary of IAI, that are used with the IRON DOME interceptor.
The possible total value of the German contract or its timeline for negotiations and potential delivery are unknown.
Follow us on Telegram.