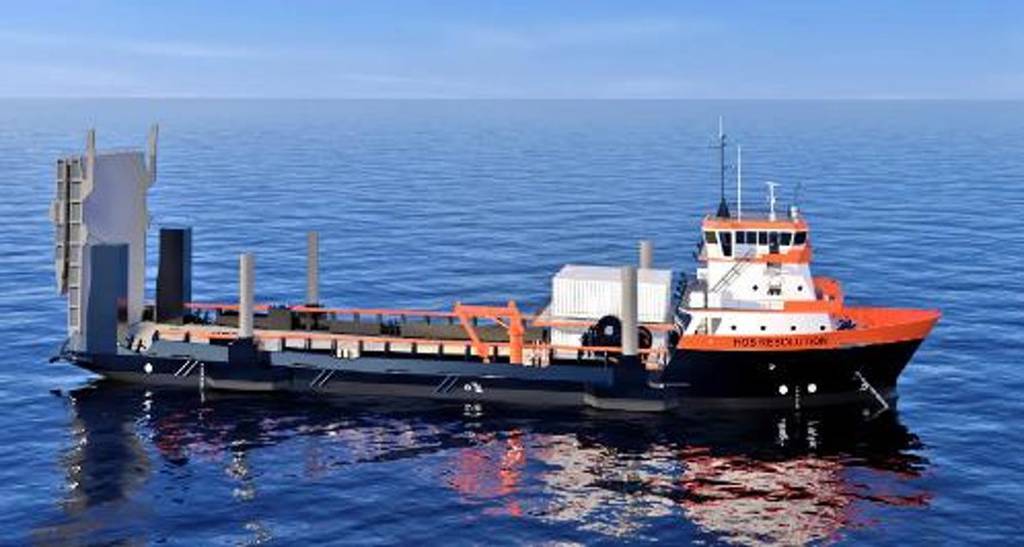 The Landing Ship Medium (former LAW) project ready for final approval by USMC and USN
14/04/2023 | Fabio Di Felice
During Navy League's annual Sea Air Space conference, Brig. Gen. Marcus Annibale, the Director of Expeditionary Warfare on the Chief of Naval Operations' staff, called the Landing Ship Medium (LSM) program, a "chief procurement goal" for his office, which would serve as a "key maneuverability capability for a Marine littoral regiment or stand-in forces" operating in the Pacific. This is clear evidence that the US Navy and Marine Corps are nearing agreement on the requirements and cost of the LSM program, formerly called the Light Amphibious Warship (LAW). Both services are working to get the LSM program into construction in the fiscal year 2025 after the previously diverged visions for the program.
The US Navy, responsible to buy and manage the program (despite it being a Marine Corps priority), postponed the start of the program to FY23 (citing a too-tight shipbuilding budget) and then to FY25 (citing a need to reconsider the survivability and lethality of the ship), with an estimated price per unit of $350 million.
The USMC originally envisioned a commercial-type vessel that would each carry about 75 fully equipped Marines, and beach itself for shore-to-shore operations. In terms of numbers, the Corps was planning to have 35 units for about $100 million to $130 million apiece starting in FY22. The goal is still to have low-cost units, in large numbers, able to hide in plain sight. The Marines would like a platform to not look like a military vessel considering that they will operate in the most traversed maritime lanes in the world where they need to look and sound like other vessels. This will make their detection a little more difficult by China or other adversaries. In accordance with the USMC, the Marines' first customer of the new platform, the 3rd Marine Littoral Regiment, is on track to hit its Initial Operational Capability in September, years ahead of the first delivery of the LSMs they'll operate from.
Vice Adm. Scott Conn, the Deputy CNO for warfighting requirements and capabilities, defined last month's discussion between USMC and USN as "healthy friction" over the requirements and cost of the ship but underlined the importance of having this small ship out as soon as possible. As reported by Brig. General Annibale, the next step will be hosting an industry engagement day after the capability development document is signed, where both the armed forces will explain the operational requirements of the future platforms which may inspire better ideas from engineers.
Follow us on Telegram.