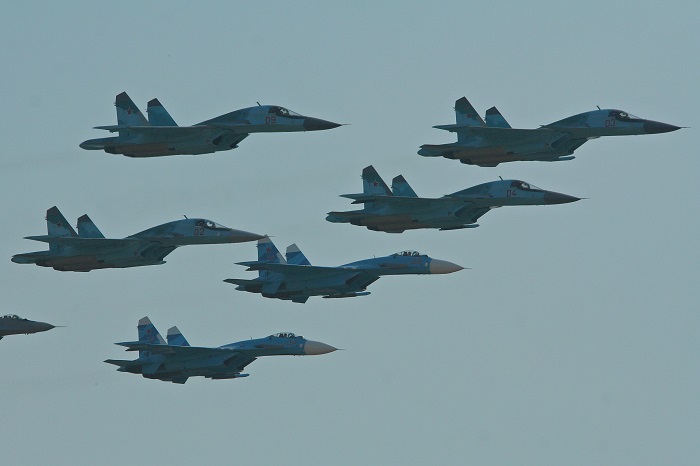 The impact of sanctions on Russian civil and military aviation
04/04/2023 | Fabio Di Felice
The international sanctions imposed in response to the Russian military aggression in Ukraine have significantly impacted the Russian aviation industry, forcing it to focus primarily on the domestic market.
In accordance with the Russian media, 37 countries have closed their airspace to Russian aircraft, including the entire EU, the UK, the US, Canada, and others. In addition, Russian airlines lost the leasing and maintenance of foreign aircraft, which made up the majority of the Russian aviation fleet, as well as access to foreign software, spare parts, insurance instruments, and so on. In the civil space, the largest losses have been suffered by Aeroflot, whose main source of revenue was international flights, and its share of premium and high-income international routes, where the company sought to focus, did not exceed 10% for most all of 2022. Switching on increasing domestic transportation has not been easy by the fact that 11 airports in the country's south have remained closed since February 24 of last year.
In the military space, the situation is not better considering that many countries have decided to cancel any purchasing of Russian military equipment or to freeze any agreement in place. Many of these agreements were reported to be paid with high-tech and software packages, essential for the Russian aviation world. The situation for Russian airlines and Air Force has been somewhat simplified by laws passed by the government, including the legalization of aircraft cannibalization and parallel imports. The former allows the removal of components from one aircraft to install them on another, and the latter tries to fix the supply of spare parts to Russia using "no conventional" markets.
In accordance with the Russian media, the aviation industry's current resilience is based on 2 factors: the substantial financial injections by the Government, and its prolonged and deep integration into the international aviation market. The loss of virtually all commercial sources of revenue by airlines and companies has made them highly dependent on the State. In 2022, for the airlines, subsidies amounted to 100 billion rubles, with plans to halve them by 2023. Instead, the amount provided to the military industries by Putin's Government is unknown. The second factor, the prolonged integration of Russia into the global aviation market whose carriers have accumulated significant experience, skills, procedures, technologies, and standards, is allowing the industry to surface and keep going, even if at a reduced tempo, and may last for quite some time. Aircraft maintenance, personnel recruitment, documentation, radio communication, and much more, are described and standardized, and still in line with international procedures. The Russian aviation industry hopes that deliveries of domestically produced aircraft will begin by 2030, however, in accordance with the experts, this forecast is without grounds.
The impact of the sanctions in long term, including not only difficulties with spare parts and aircraft maintenance, but also the cessation of experience sharing and full-scale industry communication, will inevitably affect the quality of Russian aviation and industry in the near future.