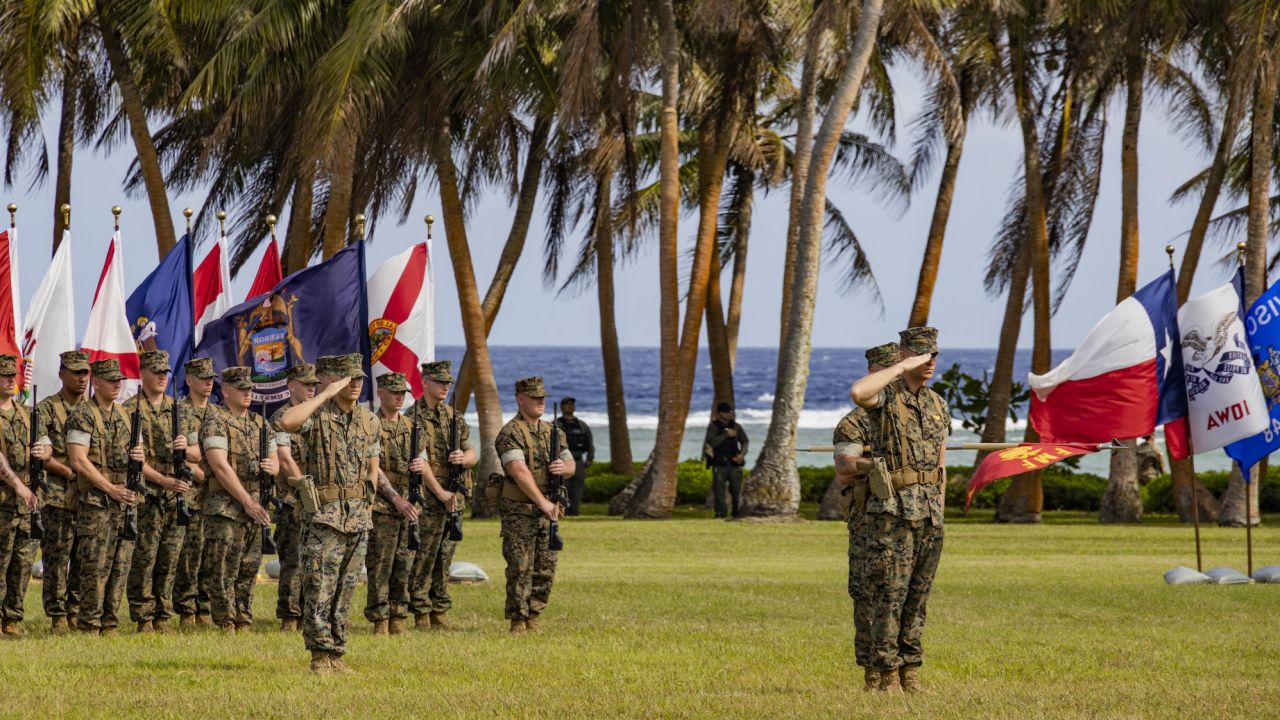 New US Marines base in Guam
14/02/2023 | Fabio Di Felice
The US Marine Corps held an activation ceremony for its new base on Guam which, in accordance with the Corps media release, ultimately will be home to about 5,000 Marines and it will serve as a "strategic hub" in the Indo-Pacific.
It will be called Camp BLAZ and its location is in the village of Dededo, on the northwestern part of the island. It comes as part of the Marine Corps' long-standing plan to move approximately 9,000 Marines from Okinawa (Japan), which now hosts 18,000 Marines, outside of the Asian country no later than 2024. The reduction has been requested by the Japanese government after it faced pressure from the local authorities and population to reduce American military presence on the island. Japanese news reported that part of the construction project expenses will be paid by Japan, about $3 billion of the total $8 billion planned by the US DoD.
The aim of this Marines movement is to bring some relief to the local authority of the island keeping the pressure on China, in accordance with its Commandant's main document, Force Design 2030, which requires constantly positioning Marines within the Indo-Pacific region to deter the Chinese military. Guam is somewhat remote from various potential hotspots, such as Okinawa, which is very close to Taiwan Strait, and could perfectly act as a logistic hub to stage and support forces deployed forward. Still unclear which units may move from Okinawa to Guam, indeed the Marine Corps just announced that the 12th Marine Regiment will be replaced with the 12th Marine Littoral Regiment by 2025 and that the latter will be dispersed in the region instead of permanently based. As said by Gen. David Berger, the new Marine Corps Base not only shows the critical strategic importance of the alliance, it confirms an undivided relationship with the Government of Japan.
Previously known as Marine Barracks Guam, the installation was deactivated in 1992, and it has now been reactivated after significant re-constructions, which were temporarily paused in 2019 after an archaeologist unearthed prehistoric and 19th-century artifacts. The base was administratively re-activated in October 2020, when it reached the initial operational capability. Camp BLAZ's name is in honor of Brig. Gen. Vicente Tomas "Ben" Garrido Blaz, the first Chamorro, or person indigenous to the Mariana Islands, to become a general officer in US Marine Corps. Top Marine officials, including the Commandant, and leaders from Guam and Japan attended the base ceremony on the island's Asan Beach. Guam governor, Lou Leon Guerrero, said that the future of the island is inseparable from the future of the broader Indo-Pacific and the success of the Marines is inseparable from the success of Guam's people.
Follow us on Telegram.