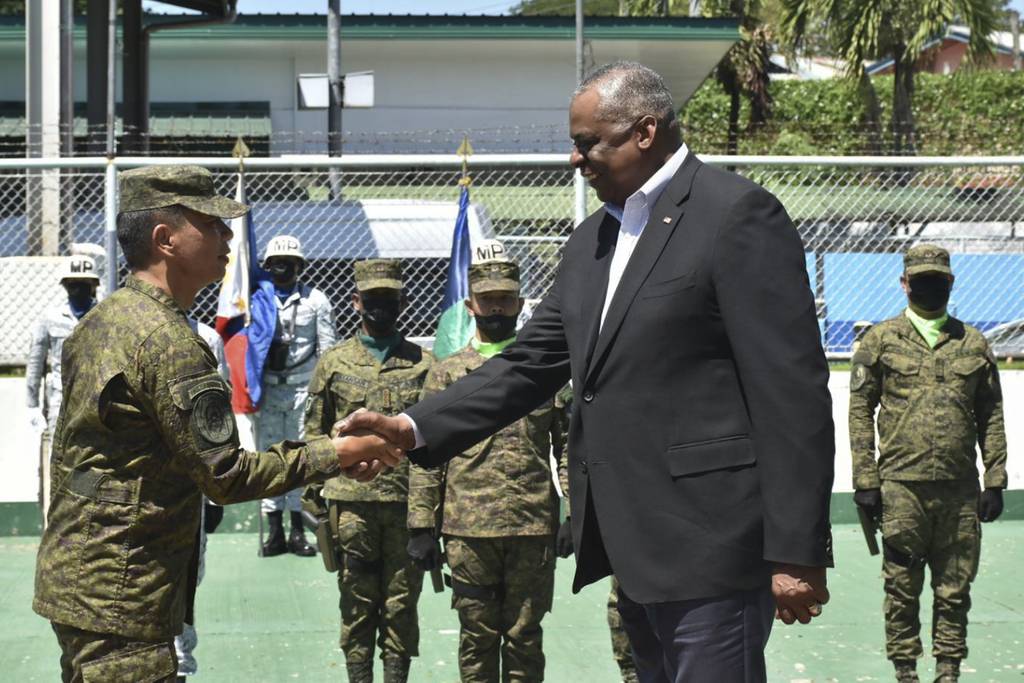 US focused on having larger force in the Philippines
13/02/2023 | Fabio Di Felice
US Defense Secretary (SoD), Lloyd Austin, visited Philippines for discussing about deploying more US forces and weapons in Philippine military bases, and camps, in order to increase deterrence against China.
The purpose is to deny any possible Bejing aggressive actions toward Taiwan and in the disputed South China Sea. Before Manila, the SoD visited another important US ally, South Korea, where he positively discussed the same topic but against another enemy: North Korea. During his visit to Washington's oldest treaty ally in Asia, Austin met Filipino generals and a small contingent of US counterterrorism forces in the country employed to provide intelligence and combat advice to the local troops managing a long Muslim insurgency. In recent times, US forces have particularly intensified joint training with Filipino troops on their western coast, which faces the South China Sea (SCS), and in its northern Luzon region across the sea from the Taiwan Strait.
Austin's visit follows the one by Vice President Kamala Harris in November which is an evidence of the restored ties between the 2 countries after a not fully-aligned period under former Philippine President, Rodrigo Duterte. During Duterte period, some visiting American forces were kicked out and the existing major defense pact between the 2 countries was frozen. With the new President, the situation is now totally different with both governments agreeing to cooperate to deter any escalation of tensions between China and self-ruled Taiwan. Moreover, the Philippines and ASEAN members Brunei, Malaysia, and Vietnam, along with Taiwan, have experienced increasing tension with China regarding territorial disputes in SCS. The discussions between the US and the Filipino authorities have not looked simple, considering the need to overcome significant obstacles, firstly the Philippine Constitution, which prohibits the permanent basing of foreign troops and their involvement in local combat. Nowadays the presence of a large number of American forces during the exercises is allowed by a bilateral 1999 Visiting Forces Agreement.
Follow us on Telegram.