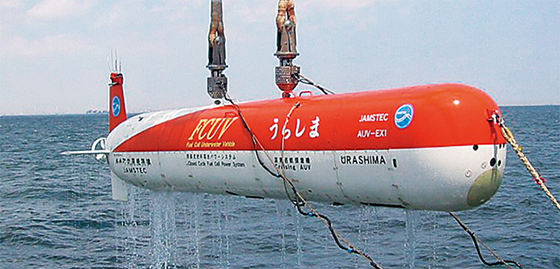 Japan released its military wishing list
06/02/2023 | Fabio Di Felice
Recently, Japan's Ministry of Defense (MoD), Yasukazu Hamada, issued a document detailing the status updates of the new military equipment the country is developing, and the future capabilities it will acquire in order to deter, and defeat, any possible threats to Japan's mainland and interests.
The announcement and the following release of the document are in line with MoD measures for clarification and transparency on military equipment. The long list includes research on hypersonic cruise missiles, the development and mass production of high-speed glide bombs, loitering munitions and Unmanned Aerial Vehicles (UAV), Unmanned Underwater Vehicle (UUV) control technology, development of new sea mines, improved Type 12 anti-ship missiles, new and improved SH-60K anti-submarine warfare helicopter, a new anti-ship missile for maritime patrol aircraft, the mass production of torpedoes with a silent power unit and the acquisition of Tomahawk cruise missiles. The latter was previously announced by RID.
Almost all the projects and acquisitions will be executed on the domestic market, however, foreign defense companies, the US ones in particular, will support the effort through their domestic collaborations. The main projects which show the most important elements are three: the hypersonic cruise missile, the high-speed glide bombs, and the UUV.
Regarding hypersonic cruise missiles, the MoD study found only domestic research and development candidates met the operational concept and performance requirements. It selected a domestic operational research demonstration to develop prototypes for evaluation and funding for the research that, in accordance with the Fiscal Year 2023 defense budget, should request 58.5 billion yen ($454 million).
For high-speed glide bombs, the MoD reported the objective is to develop long ranges munitions able to travel at supersonic speeds and high altitudes from various points in Japan, with the aim to be an extremely lethal response in case of invasion. Even for this project, Japan's MoD will pursue domestic development with a FY 2023 budget request of 200.3 billion yen ($1.54 billion) just for the development, which is expected to finish by FY 2025. The system should be operationally deployable as early as possible.
Regarding the research on UUV control technology, Japan will acquire and build 2 types of domestic UUV, with a UUV1 being only a testing vehicle, while the UUV2 may evolve into a mass-produced operational model. The most ambitious objective project is the test UUV meant to control smaller UUV. Nested in this project, Japan will also domestically develop new compact and lightweight sea mines that may be deployed from various platforms and remotely controlled. No details are known about the latter.
Follow us on Telegram.