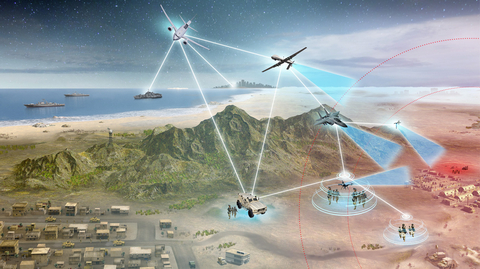 USAF Selects L3Harris as One of Five Partners to Develop ABMS Backbone
19/09/2022 | Redazione
Provide Information and Decision Advantage to Commanders
The US Air Force's Rapid Capabilities Office has selected L3Harris as one of five industry partners to design, develop and deploy the digital infrastructure that will enable advanced battle management and C2 capabilities for the Air Force and Space Force, the company announced on 16 September.
A newly-formed Advanced Battle Management System (ABMS) Digital Infrastructure Consortium will define requirements and standards to inform development of the Air Force's ABMS Digital Infrastructure to realize the DoD's Joint All-Domain Command and Control (JADC2) vision. "To embolden commanders with information and decision advantage, they need interoperability, which is a priority outcome for the collaborative consortium," said Ross Niebergall, L3Harris Vice President and Chief Technical Officer.
The consortium will address secure processing, resilient communications, data management and open-architecture design criteria that lay the foundation for enabling ABMS, which will provide the backbone for distributed battle management in a multi-domain battlespace, bringing advanced capabilities to, and creating decision advantage over, peer threats for the Air Force and Space Force.
Original at Monch Publishing Group