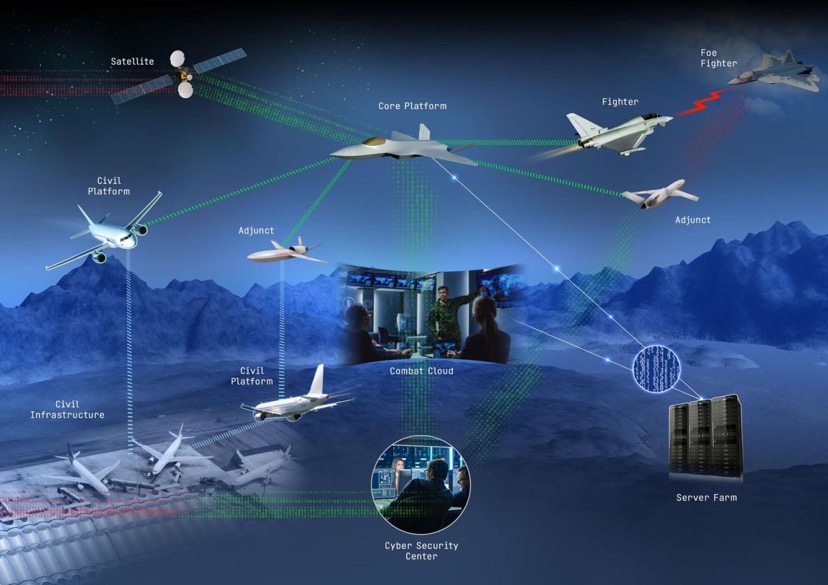 Elettronica directly involved in the ISANKE &ICS for FCAS
21/07/2022 | Redazione
In the framework of the Future Combat Air System (#FCAS) collaboration agreement between Italy and the UK, promoted by the willingness of UK Defence Ministry and Italian Segredifesa, the companies of the two countries have identified specific collaboration paths on areas of mutual interest.
As already disclosed by official statements, a specific field of interest and collaboration will involve Elettronica, partenering with Leonardo Italian and UK electronics business in the ISANKE &ICS (Integrated Sensing And Non Kinetic Effects & Integrated Communication System) domain, in the development and demonstration activities on advanced sensors and systems.
With the purpose to contribute to define a new generation fighter concept, Isanke&ICS domain has the purpose to design and supply a fully integrated solution for innovative sensors, non kinetic effectors and communication architecture that is both concentrated in the core platform and distributed along all the system of systems.
ISANKE & ICS is a crucial domain for new operation requirements driven by the 6th generation fighter for interoperability, networkability, information superiority powered by a deep in-platform and multi-platform integration of EW, RADAR and COMMS assets that can ensure innovative capabilities and highly integrated features.
Starting from a relevant previous collaborative experience of co-design authority in the EW fields of EFA Typhoon Fighter, Elettronica will bring in the project the strong expertise gained at an international level.